I have always been a fan of tennis! And yes, I am a big fan Federer! His accomplishments and the grace with which he played fascinated me. The only thing he was missing was the Olympic gold...the cherry of his truly delicious cake! He had the opportunity to get that gold in the finals 2012. But he didn't snatch it. He failed to beat a person he had beaten just few weeks ago in the same court! As I watched Andy Murray demolish Federer at Wimbledon, I wondered as to watch signifies a win. 
To a sportsman, a win means a spot on the podium, medals, and breaking records...or is there more to it. Every sport requires sacrifice! Athletes lead a disciplined life. They have to take care of both their physical health and their mental health. They have to maintain a particular diet. They have to train to the maximum extent. In certain sports training starts as early as 13 years old. Those elite athletes are home-schooled because of their training. So most of them are devoid the fun of school. They cannot lead "normal" lives because a sportsman can remain in the sport only till the age of 30 years and in some sports the age limit is lesser. After all the sacrifices, the possibility of an athlete becoming successful is low. So, why do it? The answer is Passion! Ah, passion, we've all heard that before. I agree it is highly necessary. But I cannot believe that an athlete participates in the sport only because of passion. They want to win! They have to win! It is the competitive spirit that drives them. If an athlete loses a match, does it mean that he truly LOST? Was his entire practice in vain? NO! Winners aren't made of only trophies. A winner is people who can get out on to the field and perform their level best. A winner is a person who isn't person who feels dis hearted after a fall, but is keen on getting up and fighting again. A winner is one who accepts their mistakes and wants to correct them!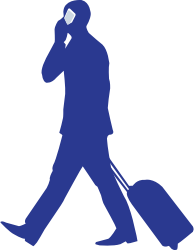 That covers sports. What about in the industrial world? Any working person puts in a lot of effort. It is a tough life. Both of my parents work. They don't get much of free time. And they spend quite some time on travel. Certain businessmen live out of a suitcase! This is the case when they are working. Before that, they have to first get a job. In order to do that, they have to have certain educational qualifications. So, there is a lot of years that is spent studying which is not easy...believe me, I am doing it! Its pretty clear as to why a person works...survival. In order to survive they have to win! Now, what is a win, in the business world? The easiest answer would be to say Profit! But it shouldn't only be about profit. A win is when one can deliver beyond the expectations of the customer. A winner is a person who can lead their team to glory and also help the team members grow. A winner is a person who can juggle both professional and personal life efficiently.
Doctors! Where would we be without them? It is a universal fact that Doctors lead a hectic life. There is immense amount of studying that goes into becoming a doctor. Free time is very rare gift for doctors. But, even a doctor wants to win! So what is a win for a Doc? Pretty simple answer...It is to be able to save and improve that life of their patient. They are like gladiators trying to outwit death! But, the thing that makes a Doctor a true winner is their ability to go beyond and contribute to making a healthy society.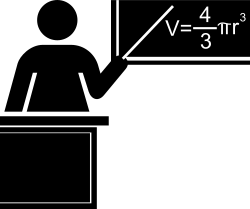 I have talked about studies a lot. A major role in imparting knowledge is "supposedly" carried out by Teachers. I would never consider heading a room filled with an average of 35 imbeciles. Both my grandmothers were teachers. And I believe they were great teachers. I love spending time with my paternal grandma. And, on many occasions, there have been ex-students who come up to her and tell her about how much they loved being her student. My grandmother might not remember most of her students, but they surely remember her. She's even had ex-students who weren't part of her class come and speak to her about how she inspired them! I guess, for a teacher, to be able to succeed in inspiring their students is a win. In that case, both my grandmothers were winners!
What about the one's who actually do the studying? I am talking about the students. They put in a lot of effort too. They undergo peer pressure too. Is all that studying done to get a job? No, the objective is to learn. According to me, a student wins when they are able to learn, make great friends and succeed in developing as a person. A student is a winner when they study for the sake of learning and not for the sake clearing their exam.
Well, I've pretty much discussed major fields. But I haven't talked about what I think...after all, this is my blog! According to me, a win is to perform with dedication and to be satisfied with the end result. I am not a winner now. But, I hope to emerge a CHAMPION one day! What about you?